Vehicle Tracking (VTU010)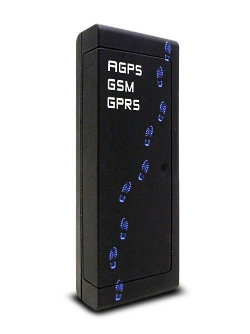 Vehicle Tracking done right
Directions provides a
powerful
,
easy to use
and
cost effective
way to drive down the running costs of your vehicle fleet
Access your vehicle through broadband and track it live on a streel level map. You can also download a history of all journeys undertaken within the last 6 months.
Control your fleet
Reduce costs
Increase efficiency
Low monthly costs
Live Tracking
automated updates every minute/hour/day/week or on demand
providing precise location of the vehicle, any time, anywhere
downloads vehicle data automatically
Vehicle history
actual report with complete profile of where the vehicle has been
allows tracking of many vehicles at one time
Geofencing
set your own operation zones
SMS alert report if overrun set borders
Input/Output
possible to connect with other appliances such as alarm etc.
Specification:
small footprint
comes with cigarette lighter adapter
GSM / GPRS / GPS Automatic Vehicle Locating System (AVLS)
Assisted GPS U-blox 5
Built-in quad band GSM antenna
3D accelerometer
Large capacity flash memory, continuous records for 120,000 positions
Geofencing
Alarm - external power off, no data from GPS, I/O - Low power consumption
Intelligent power management
Internal battery: 1800 mAh for at least 14 hours running without external power
2 x protected digital inputs
2 way TTL serial data communication
USB connection
Settings by SMS, GPRS and USB
Upgradable firmware by GPRS or USB cable
2 programmable buttons
1 configurable output
History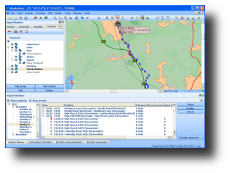 See where vehicles have been even when you weren't tracking them
The VTU010 has enough on-board memory to store up to 20,000 positions. That is more than 3 months of typical use.
Reporting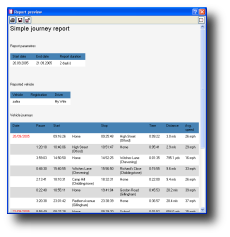 Create reports on mileages, speeds and driving times
Summary reports of the length and time of each journey
Detailed reports of each street that the vehicle travelled on (including maximum speed)
Add your own user objects to reports (home, office, customers, etc.)
Export reports to Excell
Scheduling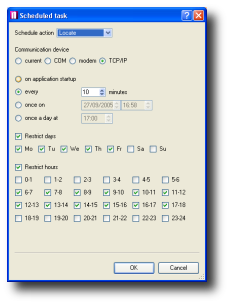 Detailed itinerary of your route
Accurate mileages
Calculate fuel costs
Manage vehicles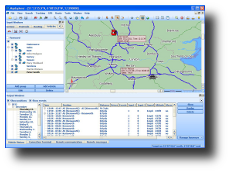 Display information on screen (date, time, heading, speed, altitude etc.)
Create vehicle groups which you can locate and schedule at the same time
Geofencing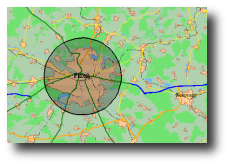 Add geofences from the map
SMS alert report if overrun geofence borders (in and out)
"Alarm" geofence can be set using your mobile phone
System Requirements
Windows 2000/XP/Vista/7



2.5 GB of free hard disc space required for complete installation



PDA with Pocket PC 2003, Windows Mobile 5 or later



touchscreen

Memory card (2.2 GB for complete installation
countries/regions can be installed individually or in groups